ACCOMMODATION
Choose the ideal option for you and unwind in the idyllic setting of Daydream Hill
Take the first step to your dream Greek summer vacation with a hotel near Chania that offers cozy studios and standard and superior apartments. Dive into complete relaxation in one of the carefully designed spaces which blend traditional Cretan aesthetics with modern comforts.
Nestled in the heart of Crete and conveniently located just a short distance from Chania and Stavros, Daydream Hill is perfect for those who want to experience both tranquility and the island's vibrant energy. Feel completely at home with the unique mountain and lush garden view as you enjoy an afternoon dip in the sparkling pool.
Accommodation options at Daydream Hill
Daydream Hill offers a variety of accommodation options to suit any type of traveler. Opt for a cozy studio, an apartment for a blissful getaway, or a superior apartment for extra space.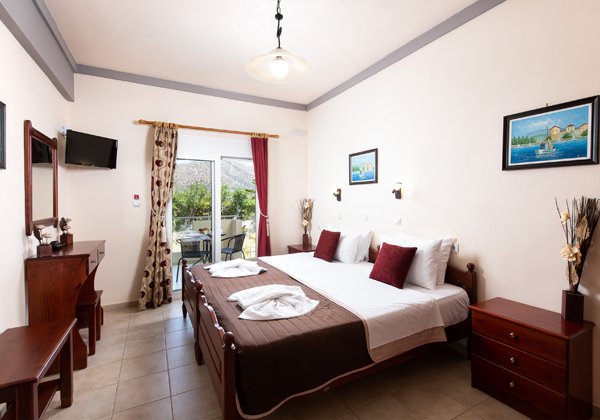 Studio
Cozy pool-view studio of
27m²
Experience an enchanting stay at the studio of Daydream Hill, which includes a living room, bedroom, and kitchen with all the essentials. Relax on your private balcony or porch and marvel at the backdrop of mountains, the garden, and the swimming pool.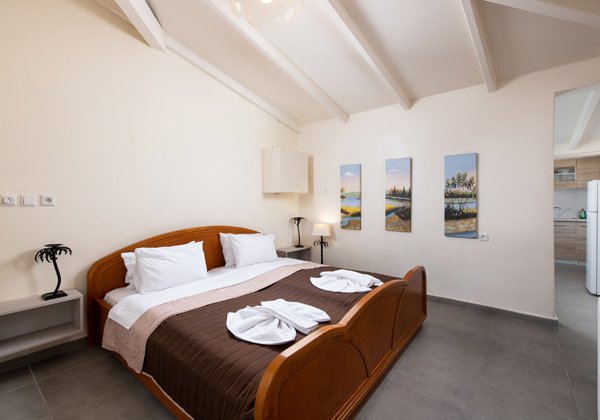 Standard Apartment
Charming pool-view apartment of
35m²
Discover the perfect hideaway for you and your spouse in an accommodation with a living room, bedroom, and kitchen with all the necessary appliances and equipment. Don't miss out on the magnificent mountain, garden, and pool view from your porch.